The What Exactly The NFT Marketplace Is?
Before getting to know the NFT marketplace clone development process and its cost, let's know a brief introduction to non-fungible tokens. Non-fungible tokens are digital assets with unique quality and hold traits such as indivisibility, ownership, transparency, and rarity. These NFTs can be anything like unique art pieces, music files, gaming items, and other real-world objects to almost anything that can have value. Working seamlessly in non-fungible tokens is becoming crucial for the crypto world nowadays. Every day, businessmen look forward to trading and mint in the NFT marketplace.
How to Create an NFT Marketplace Clone?
IDENTIFY YOUR NICHE
At first understanding your collectibles kind and the target demographic that you want to sell on your platform is the first step. This will help you take control of the features and functionality of your own NFT marketplace requirements.
SMART MINT NFTS
The building of smart contracts to mint non-fungible tokens is the next phase. You will be able to do this to create one-of-a-kind digital collectibles that others can buy and sell on your marketplace, similar to OpenSea.
MARKETING CAMPAIGNS
Commencing a marketing campaign for your platform is the essential and last phase. To boost your business people should know about your non-fungible token market. Starting an advertising campaign on online platforms is the most productive way to do this. Further, you can take part in online groups discussion.
CHOOSE THE PLATFORM
There are enormous blockchain platforms available, each having unique features and benefits. You must go with a scalable, cost-effective, and secure platform. Ethereum, EOS, and TRON are some of the most well-liked blockchain technologies for NFT marketplaces.
USER-FRIENDLY DEVELOPMENT
Front-end and back-end development create features, layout, and user experience of your chosen platform. Interfaces must be user-friendly, visually appealing, and straightforward. Keep in mind, NFTs that are simple in buying and selling help to get more business.
LAUNCH TIME
The final phase of NFT marketplace development is launching. It requires final quality assurance checking and testing of your platform. You can launch your marketplace and begin drawing users once you're ready.
DEVELOP ON A TOKEN ECONOMY
The development of a token is the next phase in building the NFT marketplace. A structure of rewards that influences users to engross the market is known as a token economy. A developer must create a system that recompenses users for their contributions.
OPTIONS ARE THE KEY
A developer should create a marketplace that has a large variety of products. This will uplift users to come back to your NFT platform regularly.
Let's Know About The Different NFT Marketplace Clone Solutions
There are various NFT marketplace clone solutions present. When thinking of developing an NFT trading platform, selecting the existing successful clones such as OpenSea, Cryptopunks, SuperRare, Rarible, and other similar ones offer various benefits. Check out the following popular NFT Marketplace clones.
OpenSea Clone
OpenSea is one of the most successful and the world's largest NFT Marketplace clones. This platform for NFTs is built on the Polygon blockchain network and is well-known for its large number of trading users. OpenSea Clone is a custom-built solution for selling and buying non-fungible digital assets & collectibles.
Features Of OpenSea Clone Include:
Multiple wallet support

Catalog

NFT minting

NFT gifting

Search refiner
CryptoPunks Clone
The next popular NFT is Cryptopunks. This clone is often referred to as a digital avatar that is created based on an algorithm and tokenized. Moreover, this holds an eminent place in the Ethereum NFT market. CryptoPunks Clone enables traders to sell and buy algorithm basis collectibles and other digital essential components.
Features Of CryptoPunks Clone Include:
Bidding history of tokens

Instant trading facility

Various bidding options

Digital Wallet

Store Exhibitory

Stack Listing

EtherScan
NBA Top Shot Clone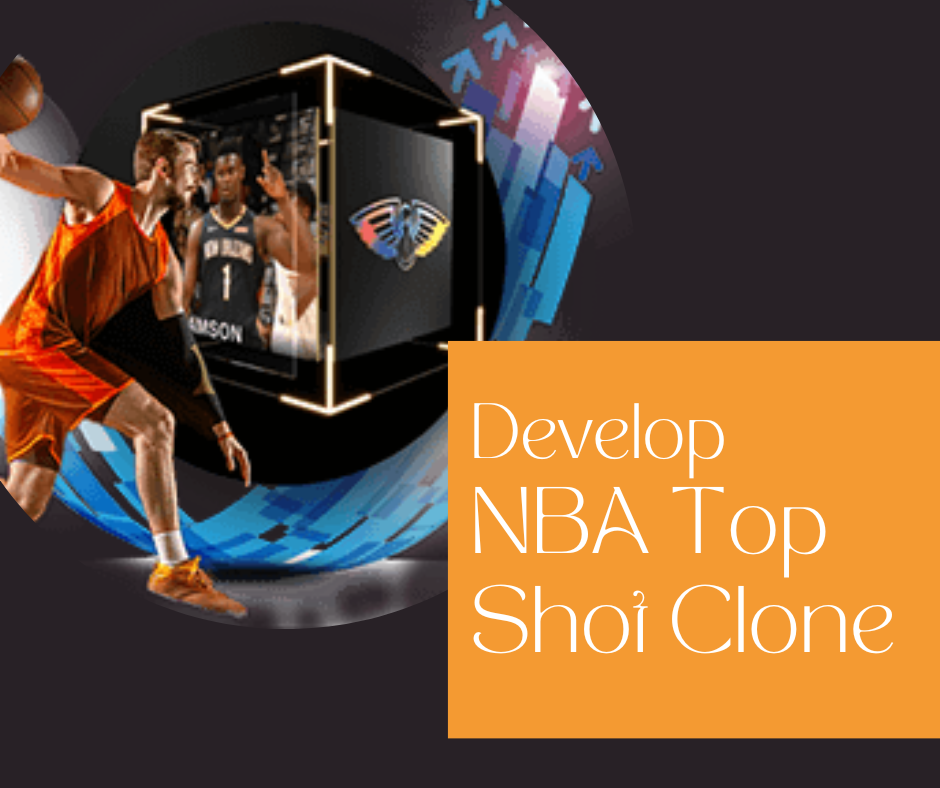 NBA Top Shot is a blockchain-based NFT marketplace, presently active users are more than one million. This is a ready-to-go sports-based NFT marketplace and popular for trading sports collectibles such as moments, sports cards, sports accessories, and remembrance tokens.
Features Of NBA Top Shot Clone Include:
Decentralization

Package Drops

Waiting Room

Guide

Digital Wallet Integration
Rarible Clone
It is also one of the most popular blockchain-based NFT marketplace clones to buy, sell and collect non-fungible digital collectibles. It is well-known for its trustworthiness among traders. Its main feature is to permit the users to build their artwork which can be art pieces, music, and other unique items.
Features Of Rarible Clone Include:
Multi-Device Compatibility

Government Attributes

Wallet Integration

Decentralization
SuperRare Clone
SuperRare Clone is an art-based Ethereum blockchain network ready-to-launch NFT Art Marketplace solution. This marketplace is useful for artists who have unique collections of Non-fungible tokens. Moreover, NFTs should not be duplicated and must be rare at any cost. One of the main advantages of this clone is that we can customize it as per individuals' requirements.
Features Of SuperRare Clone Include:
Various Bidding Option

Rating

Storefront

Create and Status of Listings
Binance Clone
Binance is a famous NFT marketplace that helps artists and crypto traders to come together to create & sell non-fungible tokens. The Binance NFT Marketplace Clone holds exciting features and empowers traders to build the trading platform in less time.
Features Of Binance NFT Marketplace Clone Include
Search For Digital Collectibles

Virtual Gallery

Mystique Box

Digital Wallet
Please get in touch with us if you have any questions or need assistance with anything. We would be delighted to help you.