Custom Enterprise Software Development
We develop excellent CRM, ERP, CMS, and Attendance portals to transform your business digitally.
A better custom enterprise solution helps to increase enterprise efficiency. Our comprehensive approach helps enterprises to achieve greater efficiencies in their work processes and better coordination of resources.
We help our clients to reach new levels of business growth with our productivity. Our automated business processes help to reduce errors.
Best enterprise solutions reduce unnecessary processes and enhance information through self-owned devices that help to cut operational costs.
Excellence in App Development
Discuss your business idea with us and get the best service in app development. We can build B2B, B2C, or CRM apps for all iOS and Android platforms and our team of experts is equipped to deliver a custom solution that meets your needs. Get exceptional user experience with excellent design features. We are eager to hear from you.
Shape The Future Of Your Enterprise with Our Services
Mobile App Development: We offer iOS app development, Android app development, and hybrid app development by using Swift, Kotlin, and Java.
UI and UX Design: We provide mobile and web designs, visual designs, product designs, and brand and logo designs to help to grow your business digitally.
BlockChain: Enhance security, speed & transparency by developing a decentralized system for your brand at a low cost.
Web App Development: We offer custom websites and web app development to meet your business's digital needs by using Angular.js, Shopify, React.js, and Vue.js.
Quality Assurance: Get a top-class 100% bug-free final product. We stay in touch with our clients even after delivering the final product.
Strengthen Your Brand Image With Dependable Custom Enterprise Software Development Services.
At bCoder, we provide exceptional development solutions through a blend of new software technologies and innovative thinking.
What we do
Incorporate Emerging Technologies.
Regulates Software Development Cycle.
Provide Time-Bound Services.
Fulfill Your Technological Requirements.
Get Customized Enterprise Software
Development Services With bCoder
We provide vigorous ERP platform services to manage workflows, manufacturing processes, and workforce processes efficiently. Benefits include easy data analysis, supply chain management, data tracking, inventory management, and business planning.
Our CRM solutions can help you to improve relationships with your customers. Benefits include web analytical integration, customer segmentation, order management, account management, sales automation, and campaign management.
Manage your digital content with our excellent CMS solutions. Our CMS services benefits include multi-platform capabilities, extensibility, integration, easy administration, publishing controls, simple workflow, and advanced security management.
Run human resources operations and manage HR functions smoothly with our HRMS solutions. Other benefits include time and attendance management, talent management, professional development, a centralized database, employee onboarding, and payroll management.
From app idea to reality,
bCoder helped us.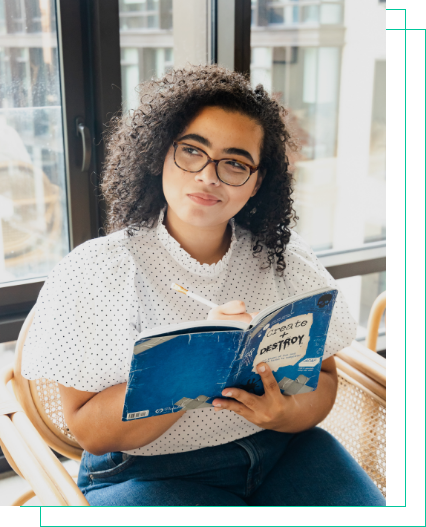 I recently had the opportunity to work with the Bcoder team for custom enterprise software development and I am extremely satisfied with their services. From the initial consultation to the final delivery, the team was professional, knowledgeable and always responsive to my needs. They took the time to understand my business requirements and provided customized solutions that exceeded my expectations. The software they developed for my company has greatly improved our efficiency and productivity. Highly commendable.
Create Your Mobile Application
Do you have an app idea?
Want to transfer it in reality?
Schedule your free consultation with our app developer now.