IMPROVE YOUR BUSINESS STATS WITH AN ON-DEMAND APP
On-demand apps can be a game-changer for businesses looking to improve their statistics. These apps offer a number of benefits, including increased customer retention, optimized resources, and real-time data insights. By providing quick, efficient, and personalized service through an on-demand app, you can improve customer satisfaction and loyalty. The app's ability to match supply with demand allows you to optimize its resources, reduce costs, and increase profitability. 
Furthermore, on-demand apps offer real-time data insights that can help you to make data-driven decisions. These insights can help you to understand customer behavior, identify trends, and adjust their services accordingly. An on-demand app can help you to improve your operations, enhance the customer experience, and ultimately drive growth and success.
Benefits Of Using An On-Demand App Development, And Why Are They Becoming Increasingly Popular
On-demand apps have become increasingly popular due to the many benefits they offer. These apps allow users to access services or products at any time and from anywhere, offering unparalleled convenience. With personalized recommendations and notifications, on-demand apps offer a personalized experience that is tailored to the user's preferences and needs. Additionally, on-demand services are often priced competitively, and users can compare prices to make informed decisions and save money. On-demand apps use advanced technology and data analytics to streamline delivery, reduce errors, and optimize resource utilization.
On-demand apps can also help bridge gaps in access to services, especially in remote or underserved areas. The COVID-19 pandemic has accelerated the trend towards on-demand services as more consumers seek contactless delivery & remote services. As a result, on-demand apps are likely to continue growing in popularity and importance in the coming years.
A Most Popular Example Of An On-Demand App
Uber:

Uber is a ride-hailing app that connects passengers with drivers. Uber's success can be attributed to its ability to provide fast, reliable, and affordable transportation services. Uber has also made it easy for customers to book rides, track their rides, and pay through the app. This has helped to enhance the overall customer experience.

Airbnb:

Airbnb is a platform that connects travelers with hosts who are willing to rent out their homes or apartments. Airbnb's success can be attributed to its ability to provide travelers with affordable & unique accommodations that are not available through traditional hotel bookings. Airbnb has also made it easy for hosts to list their properties, communicate with guests, and process payments through the app.

DoorDash:

DoorDash connects customers with local restaurants for food delivery. DoorDash's success can be attributed to its ability to provide customers with a wide selection of restaurants to choose from and fast, reliable delivery. DoorDash has also made it easy for restaurants to manage their orders, track their deliveries & process payments through the app.
These on-demand apps provide a fast, efficient, and user-friendly experience. They also all leverage technology to streamline operations and optimize resources. Additionally, they have all made it easy for customers and service providers to interact, communicate, and process payments through the app.
Some Emerging Trends in On-Demand App Development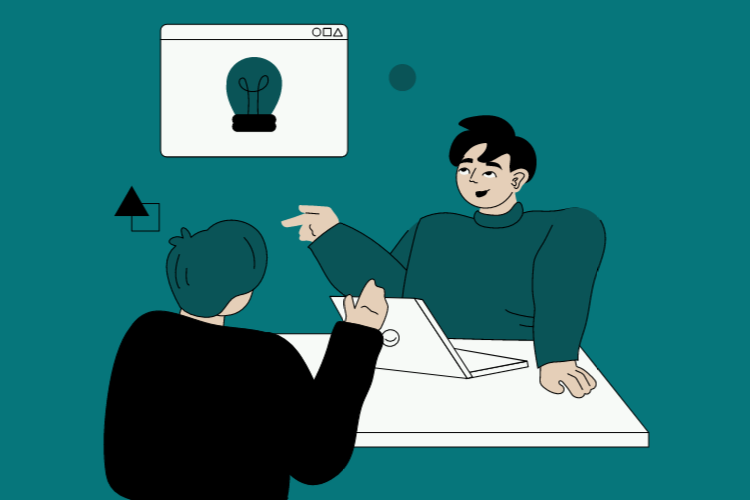 On-demand app development is a constantly evolving field, with new technologies emerging all the time. Some of the emerging trends in on-demand app development include:
Artificial Intelligence (AI):
AI is increasingly being used to improve the user experience and efficiency of on-demand apps. AI can help with tasks such as personalizing recommendations, predicting user behavior, and improving search results. For example, AI can be used to provide personalized food recommendations in a food delivery app based on a user's dietary preferences and past orders.
Blockchain: 
Blockchain technology is being used in on-demand apps to provide a secure and transparent platform for transactions. It can help with tasks such as verifying identity, tracking orders, and ensuring secure payments. Like, a blockchain-based ride-sharing app could use smart contracts to automatically execute payments once a ride is completed.
Augmented Reality (AR): 
AR is being used to enhance the user experience in on-demand apps. It also, helps users visualize products before purchasing, such as seeing how a piece of furniture would look in their home. AR can also be used in navigation apps to provide real-time directions and information about the user's surroundings.
Internet of Things (IoT): 
IoT devices can be integrated with on-demand apps to provide a more seamless user experience. Like, a smart home device could be integrated with a food delivery app to automatically unlock the front door for the delivery person.

Chatbots
: 
Chatbots are being used in on-demand apps to provide real-time customer support and assistance. It can help with tasks such as tracking orders, answering FAQs, and resolving issues. For example, a chatbot could help a user reschedule a missed appointment in a healthcare on-demand app.
Create Your Own Custom On-demand App Solutions With Bcoder
If you're looking to create your own on-demand platform, Bcoder castle can help you bring your vision to life by building a custom on-demand app tailored to your specific business needs. Our team of experienced On demand app developers uses the latest technologies to ensure your app is cutting-edge and user-friendly, no matter what industry you're in. We provide 100% quality assurance and will work with you every step of the way to ensure that your app is everything you want it to be. With our Custom On-Demand app development, you can take your business to the next level by streamlining your services and connecting with your customers in real time. 
Whether you're looking to create a ride-sharing app, food delivery app, or any other type of on-demand service, BCoderCastle has the expertise and dedication to make it happen. Contact us today to see how we can help you launch your own on-demand platform and take your business to the next level.