Custom Website Development Company
Improvising your business with a unique web design. Creative web development for all domains. The website is the face of the business. Let's develop a better one.
bCoder offers web app development that is identical to native web apps. All apps that we design have incompatible designs and good performance.

User-friendly website design helps to get more revenue. At bCoder, meet highly qualified web app developers who can develop a custom web design for your business.

Is your website's design old? Come to us; we can help you to revamp your website. Fresh website design helps to get more conversation rates.
Perfectionating Businesses with Excellent Web Development
A website is the first impression of your business so it should look great. User-friendly websites help to drive more traffic and revenue. Let's discuss your business website requirement and develop a website with unique and excellent features.
BCoder is a globally recognized software development company that provides web development services for businesses and individuals looking to build their online presence and increase their reach. We offer a full range of web development services, including website design and development, ecommerce website solutions, custom web applications, angularjs web and react web app development. No matter which is your niche and requirements are, Our team of experienced web developers and designers can provide you with visually appealing and user-friendly websites that are optimized for performance and search engines. We use the latest technologies and methodologies to deliver high-quality and scalable solutions to meet the specific needs of their clients. Additionally, We offer ongoing maintenance and support services to ensure the continued success of the website.
Build Your Brand Value With Reliable Web Development Services
Enhance your brand's potential with the trusted web development services offered by Bcoder castle. BCoder combines cutting-edge web technologies and imaginative ideas to deliver outstanding development services that bring your vision to reality.
What we do
Pioneer Advanced Technology Solutions
Oversee Web Development and Maintenance
Ensure Prompt Service Delivery
Meet Your Digital Expectations
Website Development Platforms
which we have expertise in
As one of the top web frameworks, Angular is an open-source JavaScript framework. With this framework, we can develop web pages for mobile and desktop platforms. Angular helps to boost web developer promotion.
HTML helps to build detailed instructions regarding style, structure, format, and the makeup of a web page before it gets printed. HTML elements such as headings, sections, and paragraphs help to structure website pages.
The PHP scripting language is an HTML-based server-side script. Dynamic content can be created and databases can be accessed using PHP. This language is known for its flexibility, and high speed — features that are most important in the web app development world.

WordPress is a most favored web development platform because it allows site owners to edit and manage content, images, and plugins without being experts in coding. It helps to create user-friendly and responsive and top-quality websites.

Flutter is a unique web app development framework by Google. The flutter widgets are customizable and help us to create excellent web apps with the best UI/UX design. As a web app development Company, flutter's benefits amused us and helps clients to get a high-speed web app.
Ionic came up with several tools to create Android and native iOS and Android apps, responsive Web Apps, frameworks, and languages. It allows you to turn any web project into a native iOS or Android app.
From Scratch to Best Website Design,
bCoder helped us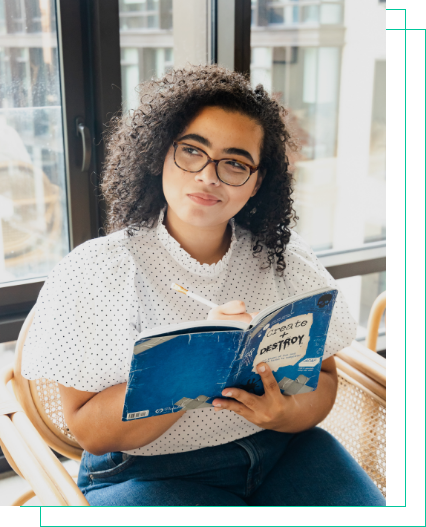 I found bCoder while looking for the best website developers for my eCommerce website. I was impressed with the web design and development services provided by bCoder. The team was knowledgeable, and communicative, and took care in bringing my vision to reality. The website they created is visually appealing, easy to navigate, and runs smoothly. The bCoder team is highly recommended for website development, and I am planning to work with them on my second website. Want to design a website for your business? Looking for unique ideas?
Schedule your free consultation with our website developer now.