NFT Marketplace Development Services
bCoder Castle creates unbeaten NFT marketplace solutions according to clients interests. Contact us today and become a profitable entrepreneur in the crypto world.

According to the client's requirements, we develop fully-functional NFT marketplaces by following ERC-1155 and ERC-271 standards. We build high-quality to meet clients' business needs. We use the latest blockchain technology for NFT marketplace solutions.
A team of highly experienced NFT marketplace developers builds unmatched solutions with the customization of your demands. We offer cost-effective services with the latest features and multi-layer security.

Our NFT developers maintain and monitor services regularly. We make sure of our support to manage third-party upgrades. Our services include full-fledged testing analysis and on-time delivery.
Build NFT Marketplace Clones
Mintable
Rarible
Superrare
Opensea
Nifty
Raise Revenue With NFT Marketplace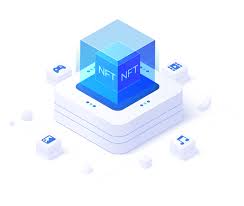 As the NFT market grows day by day, entrepreneurs should take this opportunity to commence their NFT marketplaces to improve the net value and elevate brands. We specialize in developing NFT marketplace and can help you build a customized and best NFT marketplace platform that meets your specific business needs and generates multi-million dollar revenue for your businesses. Developing your non-fungible token marketplace is super beneficial for raising high revenues in the digital assets world because of the enormous popularity of Non-Fungible tokens. The creation of the NFT marketplace will allow your clients to take part in the Non-Fungible token sale, which will automatically increase your business revenue worldwide. If you too are interested in developing your business in NFTs. You can create it with us; one of the best NFT marketplace development companies.
Blockchain Technologies We Use To
Develop NFT Marketplaces
Ethereum
Binance Smart Chain
Polygon
Cardano
Solana
Polkadot
Benefits Of Creating An NFT Marketplace

High Revenue On Investment
Since many Developers are building unique Non-fungible tokens to show their work and protect ownership rights is getting huge traction. Hence developing the NFT marketplace is a fruitful business.
The demand of NFT marketplace is identified in various industries such as real estate, arts, games, music, sports, metaverse and digital collectibles. It shows more and more customers who would like to take part in the non-fungible token sale, that have the ability to increase your user base worldwide if you build a marketplace.
Next Generation Business Model
Developing a NFT marketplace is an advanced concept and business in the digital asset world. It will be increasing at high levels in the future. So, early development of next generation business will help to grow revenues of your business.

NFT Marketplace is affirmed by an advanced technology that is a blockchain. In blockchain a decentralized ledger validates and verifies every single transaction, each transaction is visible to all network members. It ensures secure and safe transactions in the NFT marketplace.

Transaction Fee As Revenue
In NFT buyers and sellers can take part in an auction and do business in non-fungible tokens in a free and easy way. Buying and selling generates a great revenue.
Financial experts predict that decentralized finance is the future. Developing an NFT marketplace with the use of blockchain technology means building a decentralized platform. Users can trade freely without any dependence on regulators and institutions. CONTACT OUR NFT MARKETPLACE DEVELOPER
Get excellent NFT marketplace solutions.
Build an NFT marketplace today.